Unbranded
4 Way Macro Focusing Rail Tripod accessory
Unbranded 4 Way Macro Focusing Rail Tripod accessory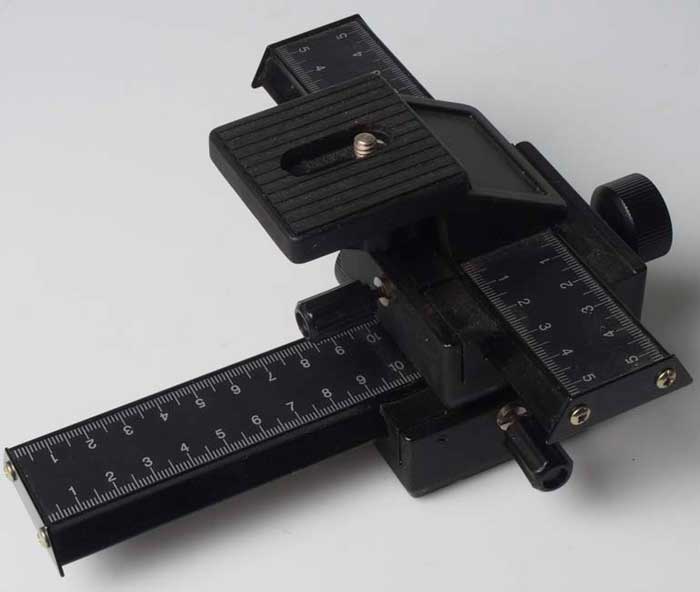 Manufacturer:
Unbranded
Category:
Tripod accessory
Description:
4 way macro focusing rail slider has fine adjusting rack and pinion movement to provide extremely smooth focusing control.

The camera is mounted on the top rail which has 10cm of movement left or right. This rail moves on the lower rail which also has 10cm of movement, giving the option to move left right forward back with precise control. Bottom rail can be unscrewed from top to provide a single macro focus rail.

Suitable for: All DSLR or compacts with standard 1/4 thread.
Condition:
as new
View more used Unbranded photography accessories here
Buy the Unbranded 4 Way Macro Focusing Rail Tripod accessory from
PhotographyAttic