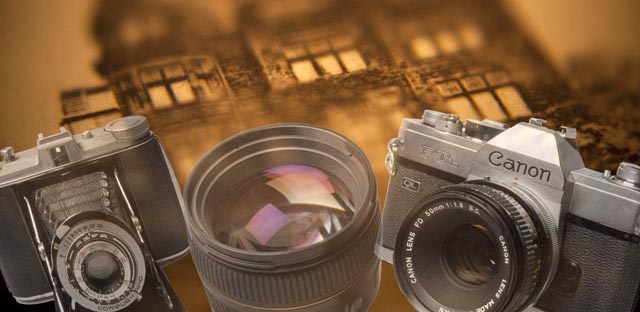 Pre-Owned Photo Gear for sale
PhotographyAttic is an online retailer with a private collection of pre-owned Photo Gear for sale including second-hand cameras, lenses and other used photography equipment, and the largest collection of Hoyarex filters on the net. There is also a wide range of BPM bellows and mounts for sale. Altogether there are over 2000 pre-owned items split into:
📷 Camera Equipment Categories
and
📷 Camera Brand Names.
You can buy used 35mm and digital cameras, lenses, square and round filters, adaptors, lens and body caps, studio lighting bits & bobs, cases, tripods, darkroom gear, vintage oddments, and rare photo accessories.
*** All the pre-owned photo gear is tested and working, unless stated ***
We also have a Photography blog with many articles, photo tips, camera techniques and gear guides to help you find the right camera gear and take better photos.
Please share PhotographyAttic on your social network profiles, and bookmark and return regularly to catch updates.
Buy from PhotographyAttic with 100% confidence.
Unsure? See our previous
customer feedback
Please CONTACT PhotographyAttic if you have questions. Enjoy browsing.