The small FM-LM3 slip on flash supplied with the Olympus OM-D E-M5II is a really useful addition for close up shooting, but the light can be very direct and harsh resulting in strong defined shadows.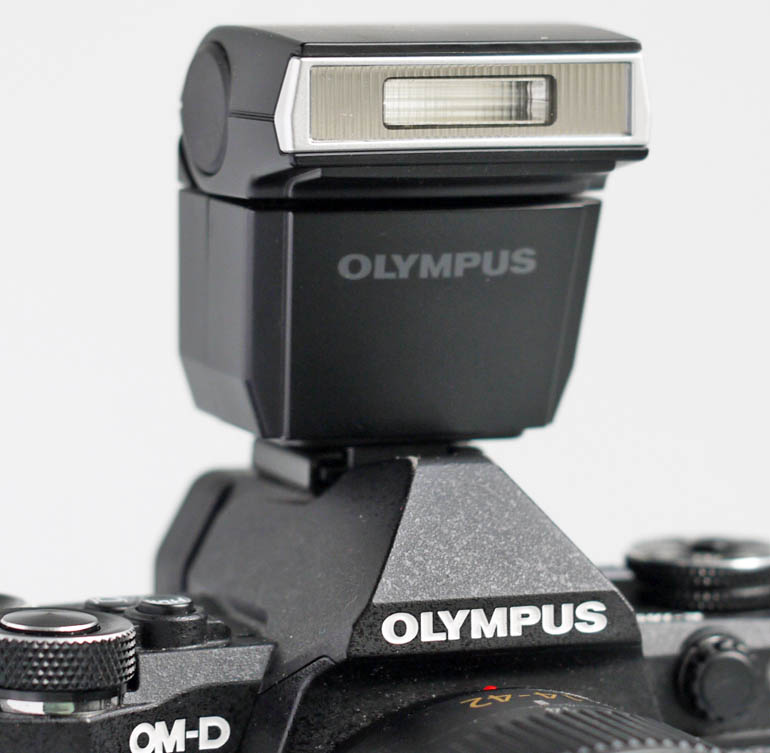 I found a way to improve it using a gadget sold in the 70s called the Rima Blitz Flash Converter.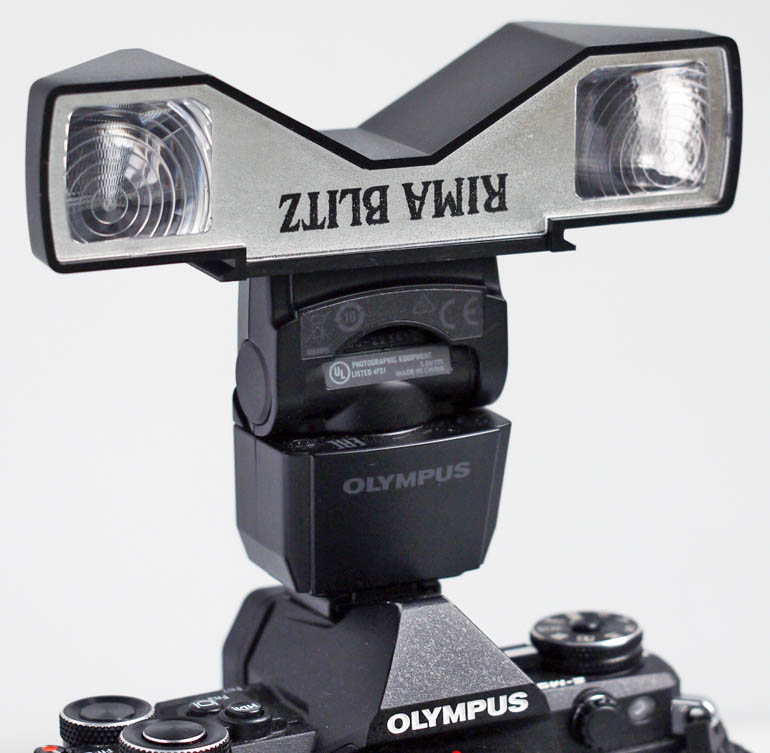 This handy gadget was designed for use with a small flashgun mounted on a film camera, but can also be used on the Olympus FM-LM3 flashgun. It splits the flash beam into two giving a wider spread of light almost like a really expensive macro flash set up.
You can find them occasionally on eBay and they original came in a box with some colour filters, a mounting adaptor to hold the converter securely on the flash and a right angle shoe adaptor for flashguns without a bounce facility.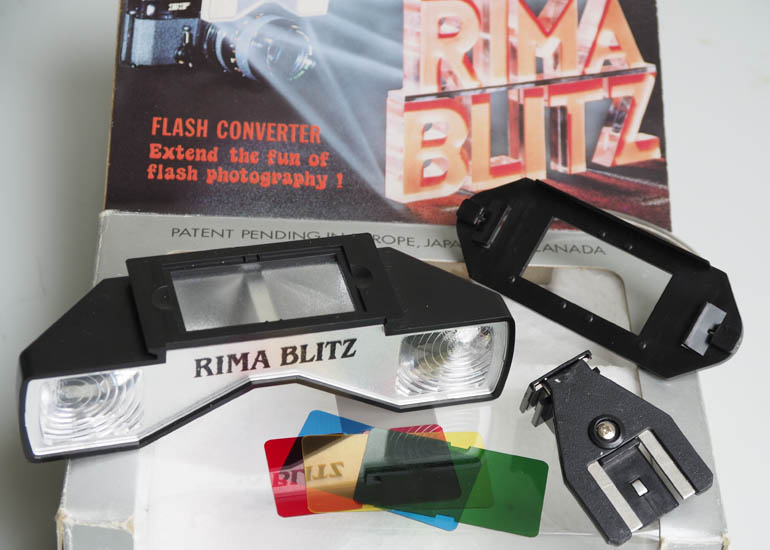 The mounting adaptor doesn't work with the FM-LM3 so you need to hold the Rima Blitz converter in place unless the camera is level and then it will rest on top without need of any support.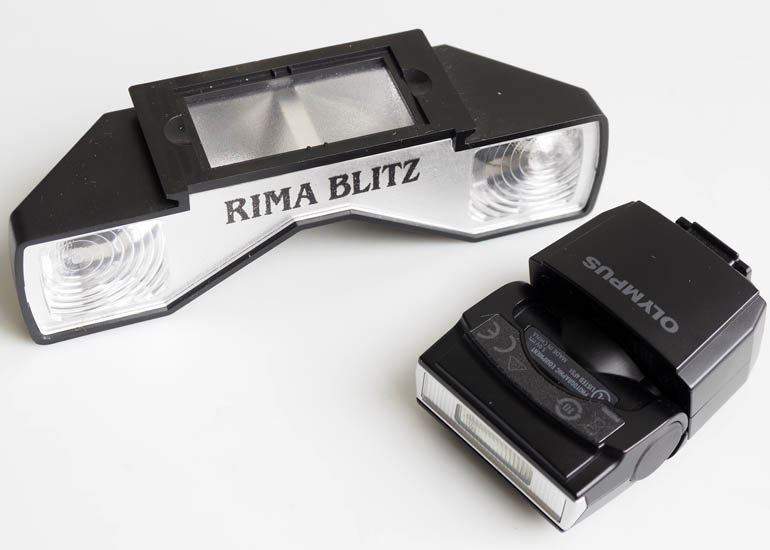 The camera's flash output is reduced due to the bouncing of light inside the converter but the camera's automatic exposure system compensates for the change in flash level so photos with the Rima Blitz in place will be correctly exposed.
Here are two examples of the Rima Blitz Flash Converter in use on the Olympus OM-D E-M5II's FL-LM3 flashgun
Straight flash without Rima Blitz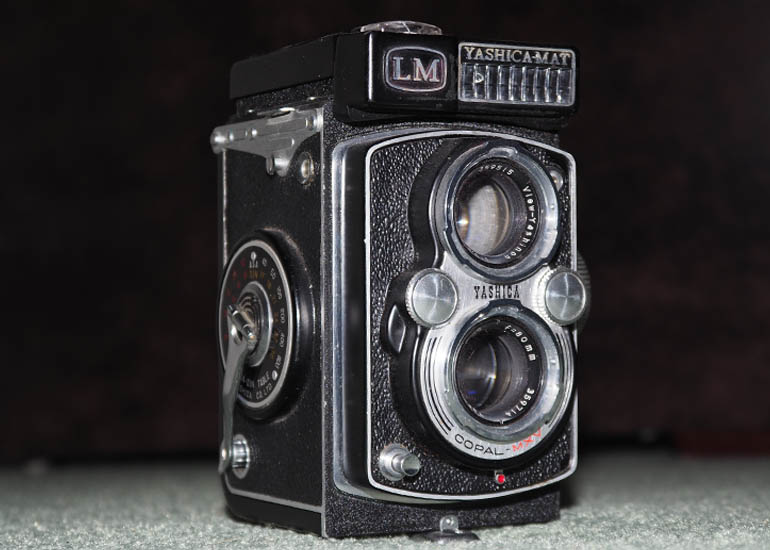 Flash with Rima Blitz attached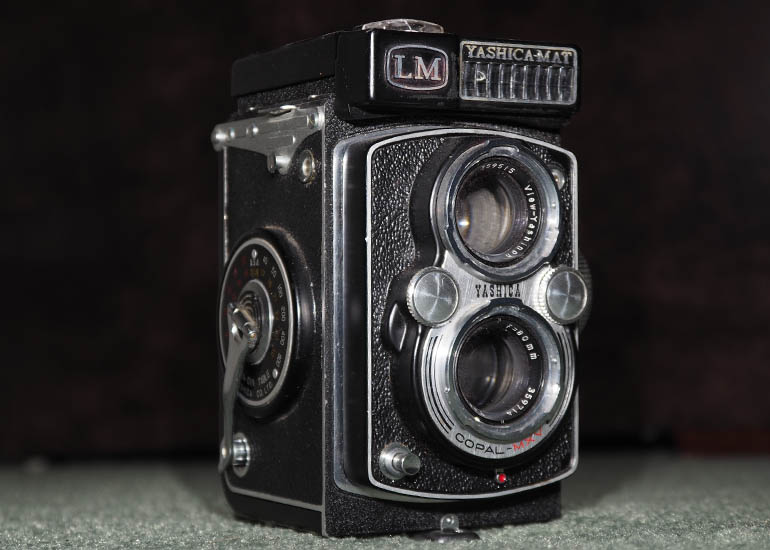 The main difference here is there's less reflection on the camera's silver coloured front plate and there are two soft shadows behind the camera on the surface.
Straight flash without Rima Blitz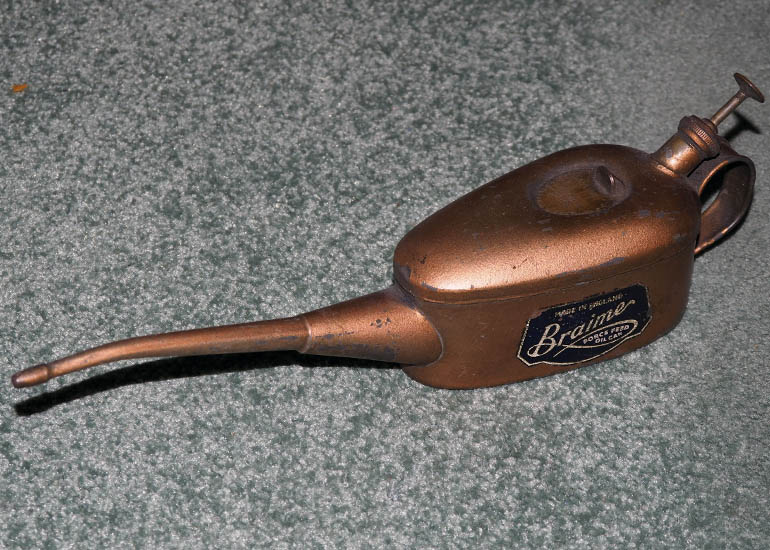 Flash with Rima Blitz attached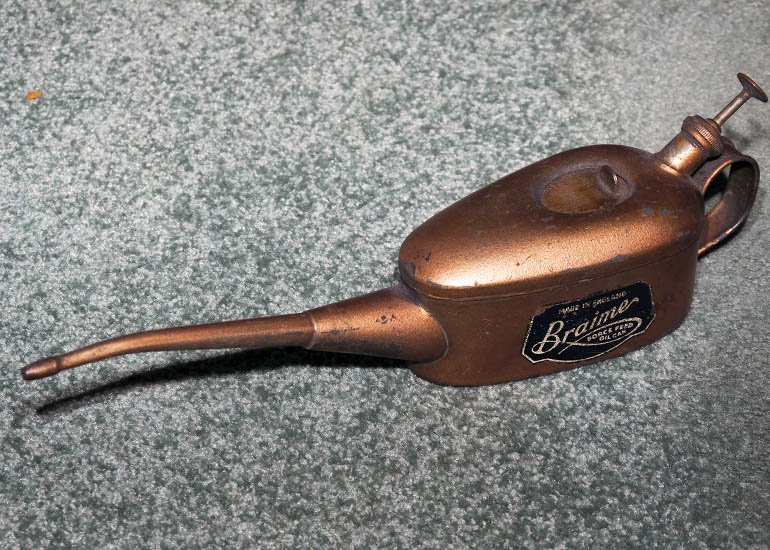 Here the shadows have lost their hard edge under the spout and plunger when the Rima Blitz is attached.
Rima Blitz Flash converter for sale here: Rima Blitz Flash Converter kit