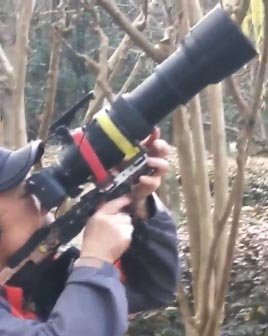 There's a video doing the rounds at the moment titled Leon The Professional. It's being shared by photographers who're impressed by the featured photographer's home made "shooting" accessory.  The gent in question has adapted a wooden rifle stock to the bottom of his camera to create a comfortable hand holding gadget for long lens shooting …in this case bird photography.
Photographers who've been around before the digital age will remember this type of gadget is not new.
Back in the 70s they appeared in a kit from Russia called the PhotoSniper.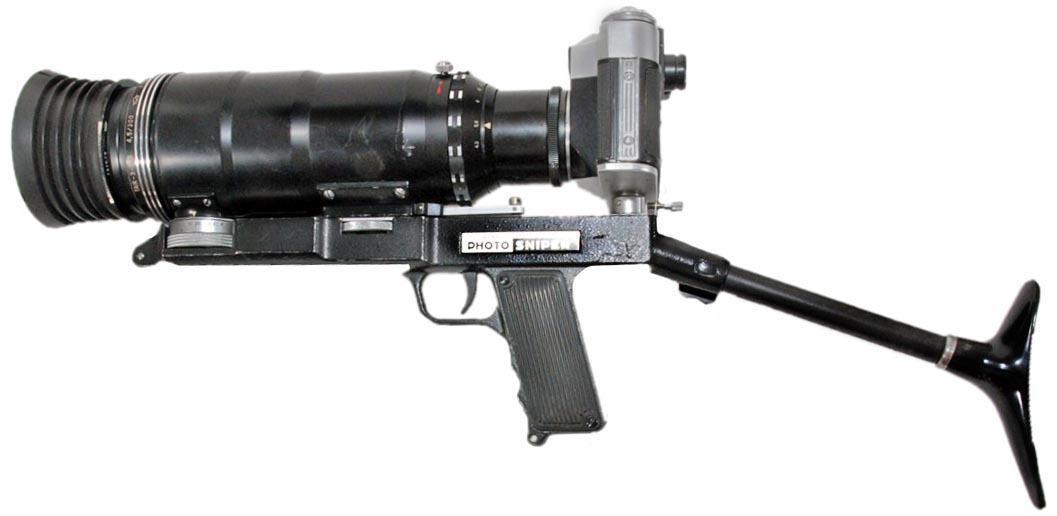 This was a Zenit camera with a chunky 300mm telephoto and a very realistic rifle grip below. Supplied in a metal box style case, at a very good bargain subsided price. But was seen as specialist gear as heavy and cumbersome for the majority of photographers.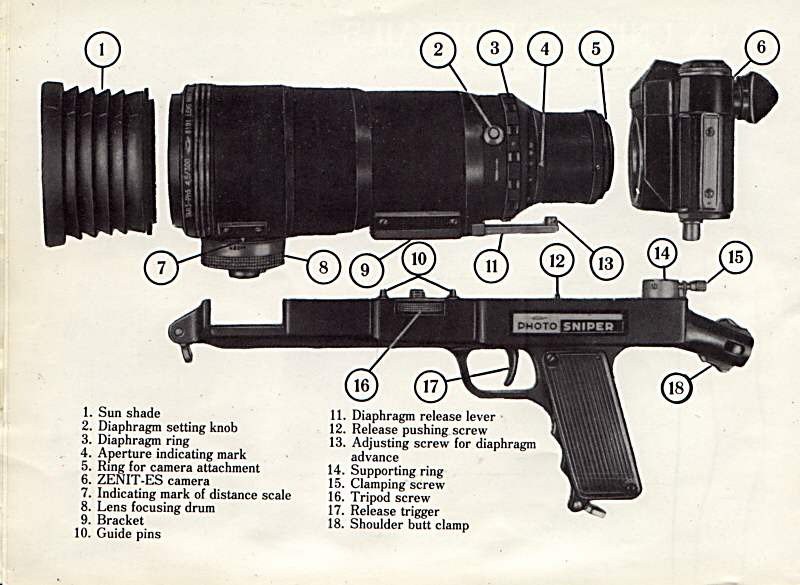 Way before this in the 1950s-60s Novoflex had added a handle grip to the base of their long lenses in a gadget called the Pistol Grip Follow Focus. Available in 400mm, 600mm and 640mm with a 560mm joining the range in the 70s.  This gadget focused the lens when the trigger was squeezed…later models had a push pull action to focus. Lots of imnformation about the Novoflex system here NOVOFLEX accessory system for Exakta Varex at Photo but More
In the 70s-80s thanks to the popularity of the SLR and rise of camera accessory brands several budget Japanese/German products appeared from the likes of Rowi, Hama and Kaiser that could be attached to the base of your 35mm SLR to convert into a rifle grip. The Kaiser Kamera – Schulterstativ 6005 Rifle Grip was one such example.
These were light weight and had a cable release attached to the trigger to make rifle shooting simple. Camera Retailers Jessops and Dixons also sold rifle triggers for under £20.
And throughout the history of the 35mm camera, manufacturers have produced trigger grips that attach to the base of the camera to provide alternative and more comfortable ways of holding and firing the shutter.  These are just a simple hand grip shaped handle which are much lighter and far less bulky than the rifle grip.