European sales issues
Sorry, due to Brexit complications with VAT I cannot currently supply to European countries. If you still want an item I can make it available on eBay and sell through their Global Shipping option. They take custom charges up front so you know exactly how much to pay. Just let me know what you want here and I will list on eBay: CONTACT US
Vivitar 283 Flashgun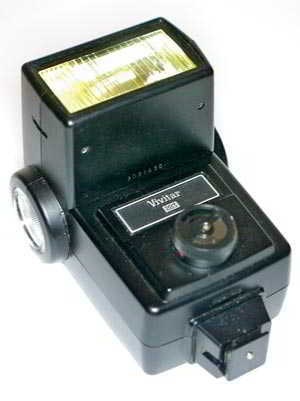 Description:
Second hand Vivitar 283 Flashgun for sale
Used Vivitar 283 Light Machine flash gun (Korea model). Fantastic gun that has been around for decades. Offers four auto settings and full manual. Guide number of 36. Feature removable auto sensor and illuminating exposure dial.
Condition:
Sensor working fine but has front panel missing (just cosmetic), small patch behind exposure scale dial doesn't affect viewing, battery comp clean and free from corrosion
The photograph above is the actual pre-owned Vivitar 283 on offer for sale.