Due to the current situation with Coronavirus we will not be shipping any items until it is confirmed safe to do so. You can still, however, place orders to reserve items and these will be held and sent out when things return to normal. Stay safe.
Custom SLR GearGuard Pro Kit Nikon Tripod accessory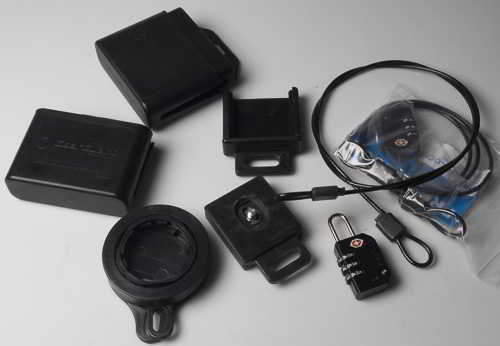 Description:
Second hand Custom SLR GearGuard Pro Kit Nikon Tripod accessory for sale.
Used The GearGuard Pro Kit is a security system for photographers that includes a GearGuard Camera Body Lock, to secure the camera body to any anchor point, two large GearGuard Camera Bag Locks, to prevent unwanted access to the bag's quick-release buckles and a GearGuard Lens Lock for a Nikon lens to allow user to tether expensive lenses to a fixed anchor point. The kit also includes two GearGuard 36 inch Security Cables and two TSA-Approved Combination Locks to securely tether the GearGuard components. Great for photographers who have to leave kit unattended, or travel in crime heavy locations.
Condition:
excellent , as new
The photograph above is the actual Custom SLR GearGuard Pro Kit Nikon I am selling.
Price:
£
59.00
(IN STOCK: qty 1)