Due to the current situation with Coronavirus we will not be shipping any items until it is confirmed safe to do so. You can still, however, place orders to reserve items and these will be held and sent out when things return to normal. Stay safe.
Loreo Stereo print Viewer Film accessory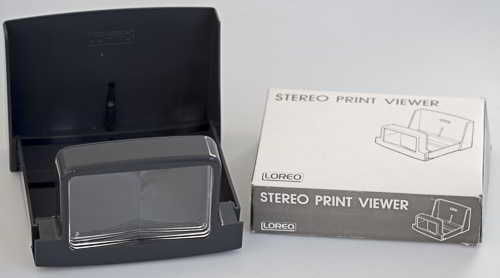 Description:
Second hand Loreo Stereo print Viewer Film accessory for sale.
Used The Loreo Stereo viewer is designed for viewing prints taken with digital cameras, 35mm Beam-Splitters etc. It's a heavy duty plastic viewer with large plastic prismatic lenses that don't need focusing. A clip holds standard postcard size side by side prints in place and you look through the lenses to see a 3d result. The viewer folds down for storage / carrying around and has space to hold prints.
Condition:
very good with box
The photograph above is the actual Loreo Stereo print Viewer I am selling.
Price:
£
25.00
(IN STOCK: qty 1)