Coronavirus Update:
Shipping is being maintained as close to normal as possible. There could be slight delays, due to carrier changes. I will contact you if there is an issue. If you have any concerns, please ask before ordering - CONTACT US Stay safe.
Unbranded Flexi-clamp Flash accessory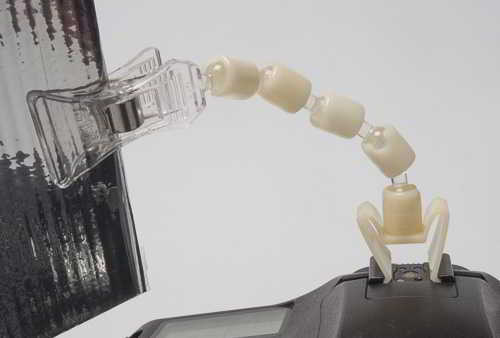 Description:
Second hand Unbranded Flexi-clamp Flash accessory for sale.
Used Unusual gadget for multiple uses. Slides on to the hotshoe of a camera or flash bracket and has a five piece adjustable ball and sockets arm so you can flex the clamp on the other end into different position. Use with a piece of card as a versatile sun shield or with reflective card as a reflector, or to hold something in front of the lens. Will also free stand if the item it's holding isn't heavy. I'll send it with a small home made reflector shade card
Condition:
very good
The photograph above is the actual Unbranded Flexi-clamp I am selling.
Price:
£10.00 (IN STOCK: qty 1)