European sales issues
Sorry, due to Brexit complications with VAT I cannot currently supply to European countries. If you still want an item I can make it available on eBay and sell through their Global Shipping option. They take custom charges up front so you know exactly how much to pay. Just let me know what you want here and I will list on eBay: CONTACT US
Unbranded Flexi-clamp Flash accessory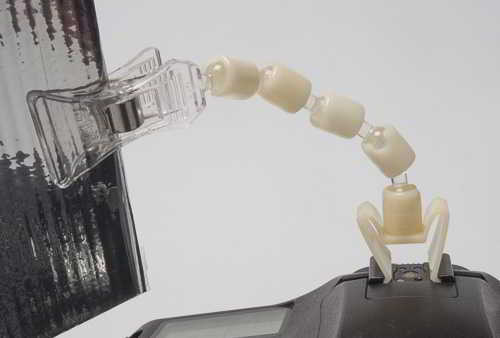 Description:
Second hand Unbranded Flexi-clamp Flash accessory for sale
Used Unusual gadget for multiple uses. Slides on to the hotshoe of a camera or flash bracket and has a five piece adjustable ball and sockets arm so you can flex the clamp on the other end into different position. Use with a piece of card as a versatile sun shield or with reflective card as a reflector, or to hold something in front of the lens. Will also free stand if the item it's holding isn't heavy. I'll send it with a small home made reflector shade card
Condition:
very good
The photograph above is the actual pre-owned Unbranded Flexi-clamp on offer for sale.
Price:
£10.00 (IN STOCK: qty 1)
Tags: