European sales issues
Sorry, due to Brexit complications with VAT I cannot currently supply to European countries. If you still want an item I can make it available on eBay and sell through their Global Shipping option. They take custom charges up front so you know exactly how much to pay. Just let me know what you want here and I will list on eBay: CONTACT US
Nikon Coolpix 950 Digital Camera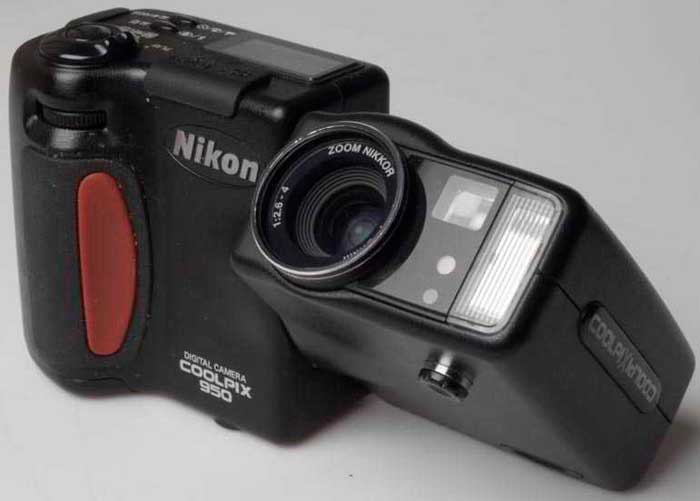 Description:
Second hand Nikon Coolpix 950 Digital Camera for sale
Used Nikon Coolpix 950 - arguably the first digital camera to be taken seriously by photographers. Had great infrared capabilities whn used with R72 filter. Swivel split body makes it good for shooting low or high angle. Lens has filter thread (about 29mm?) built in flash, tripod socket, Auto manual exposure, 7-21mm 3x zoom.
Condition:
The camera is well used grip has fallen off and been glued back, on off rec M A switch was intermittent now just flashes on but then turns off making the camera unusable until repaired. Could be good for display / collection or if fine if repaired. Sold as seen
The photograph above is the actual pre-owned Nikon Coolpix 950 on offer for sale.
Price:
£15.00 (IN STOCK: qty 1)

Shipping:
from £5.00
Tags: