Coronavirus Update:
Shipping is being maintained as close to normal as possible. There could be slight delays, due to carrier changes. I will contact you if there is an issue. If you have any concerns, please ask before ordering - CONTACT US Stay safe.
Olympus Trip 35 35mm camera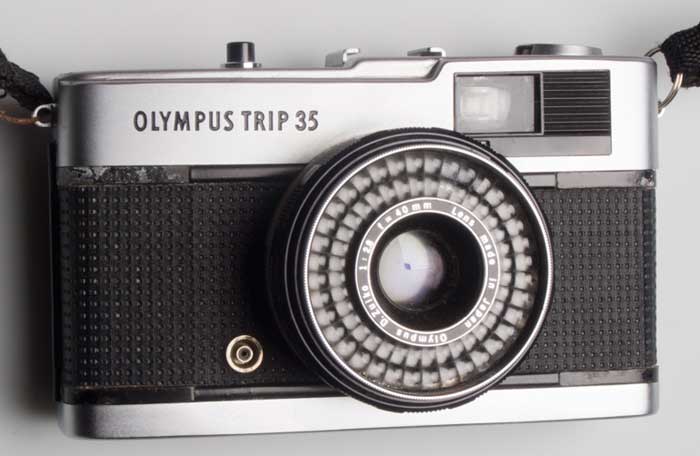 Description:
Second hand Olympus Trip 35 35mm camera for sale.
Used Very popular camera in the 80s. Olympus Trip 35. Metal bodied camera with fully auto exposure or manual aperture settings. Features a sharp Zuiko 40mm f/2.8 lens. Ideal for restoration project.
Condition:
Lens is loose, needs someone to read online repair instructions and fix. Wear on trim. Otherswise seems to work ok, shutter locks as it should in low light flag comes up. Aperture adjusts. But sold as seen
The photograph above is the actual Olympus Trip 35 I am selling.