Coronavirus Update:
Shipping is being maintained as close to normal as possible. There could be slight delays, due to carrier changes. I will contact you if there is an issue. If you have any concerns, please ask before ordering - CONTACT US Stay safe.
Slik 88 leg bolt Tripod accessory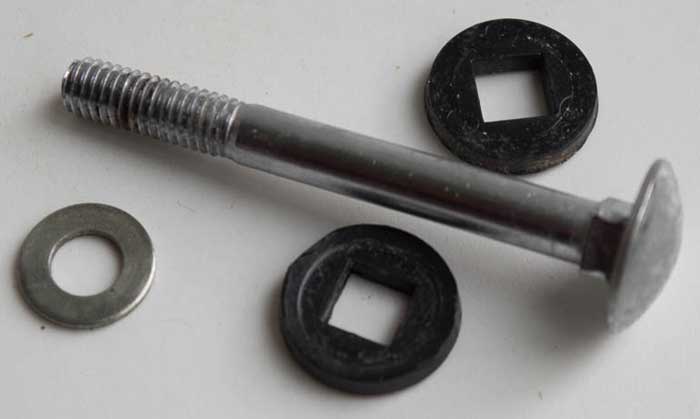 Description:
Second hand Slik 88 leg bolt Tripod accessory for sale.
Used Slik 88 bolt and washers used for the base of leg the splay brackets to lock the angle of spread. Female thread approx 7mm. Use with
Plastic lever
for completion.
Condition:
very good
The photograph above is the actual Slik 88 leg bolt I am selling.
Price:
£2.00 (IN STOCK: qty 3)