Due to the current situation with Coronavirus we will not be shipping any items until it is confirmed safe to do so. You can still, however, place orders to reserve items and these will be held and sent out when things return to normal. Stay safe.
Ohnar Zoom Slide Duplicator Film accessory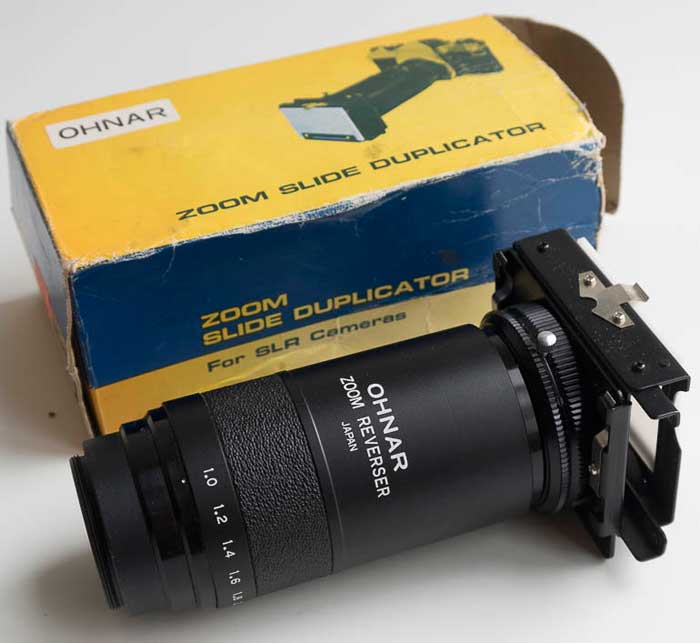 Description:
Second hand Ohnar Zoom Slide Duplicator Film accessory for sale.
Used A zoom slide duplicator that takes a T2 mount to attach it to any camera body. Has 1 to 2.5x magnification. Ideal for digitising your slides using a DSLR. This is first release of the newer version (with non serrated zoom ring) with the clip away diffuser (older one had slower screw in diffuser)
Condition:
very good, with tatty box
The photograph above is the actual Ohnar Zoom Slide Duplicator I am selling.