Coronavirus Update:
Shipping is being maintained as close to normal as possible. There could be slight delays, due to carrier changes. I will contact you if there is an issue. If you have any concerns, please ask before ordering - CONTACT US Stay safe.
Canon EOS PC GF30 Body cap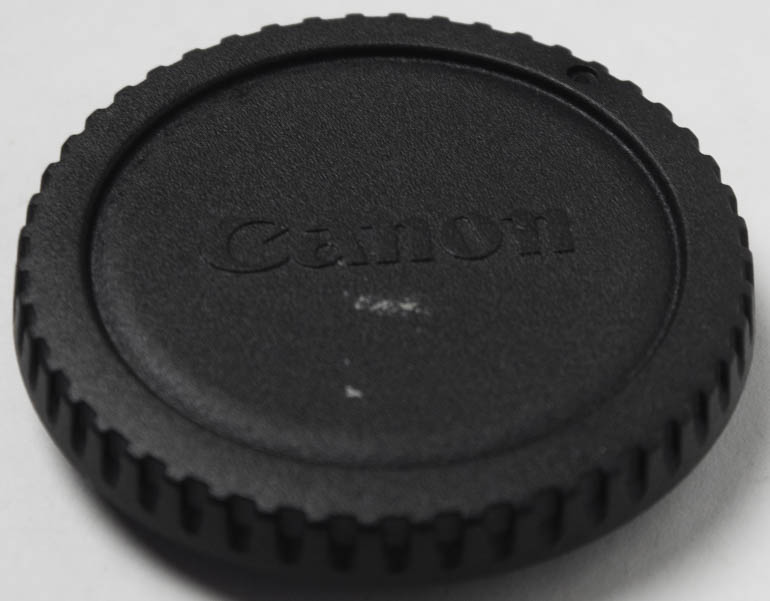 Description:
Second hand Canon EOS PC GF30 Body cap for sale.
Used Genuine Canon PC GF30 body cap is a protective body cap designed to protect the body of your Canon EOS from damage when not in use. It prevents dust entering the camera and damage to the image sensor and shutter when your lens is not attached to a compatible EOS camera. The Canon RF3 body cap is compatible with all Canon EOS camera bodies and also suitable for Converter EF Mount Adapter, EF-EOS M Mount Adapter, EF-EOS R Control Ring Mount Adapter, EF-EOS R Drop-In Filter, Mount Adapter EF-EOS R. Taiwan version with 2T 1 embossed in inside centre
Condition:
good
The photograph above is the actual Canon EOS PC GF30 I am selling.
Price:
£3.00 (IN STOCK: qty 1)