European sales issues
Sorry, due to Brexit complications with VAT I cannot currently supply to European countries. If you still want an item I can make it available on eBay and sell through their Global Shipping option. They take custom charges up front so you know exactly how much to pay. Just let me know what you want here and I will list on eBay: CONTACT US
Hoyarex Filter Holder Filter holder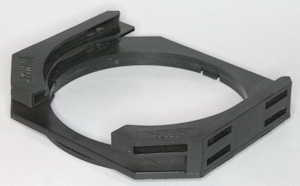 Description:
Second hand Hoyarex Filter Holder Filter holder for sale
Used Hoyarex filter holder. Superb system that was overshadowed by Cokin. Filters are 75mm Square. Some were glass. Holder has an option to take a high quality hood. See other listed items for filters adaptors and the hood.
Condition:
one of spring clips that holds adaptors in has broke. The other two are enough to clasp the ring, so it's still useable. If you want it secure and have one lens you use you could play safe and glue it
The photograph above is the actual pre-owned Hoyarex Filter Holder on offer for sale.