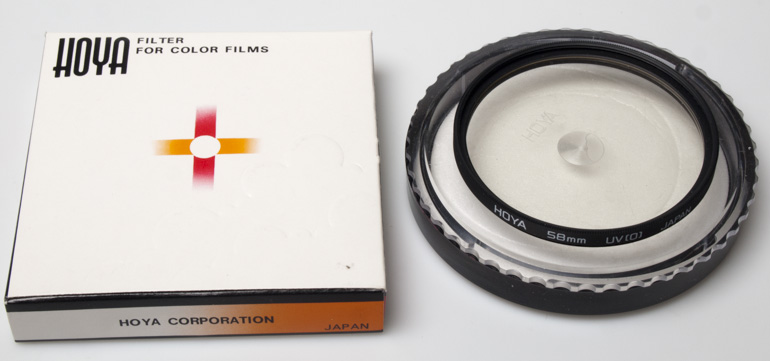 The Multi-purpose UV is similar to the skylight, absorbing the ultraviolet rays which often make scenic shots hazy and indistinct. Moreover, the UV, especially when used with black & white film, increases contrast, reduces haze and generally improves the "sharpness" of your photographs
Many photographers buy a UV filter for each lens and leave them screwed on to protect the lenses' front elements.
UV filters are available in round type that screw into the lens in ever size imaginable.
They were also made by Hoyarex for their square filter system.
Links to buy
Hoyarex 021 Filter