A Kickstarter project has been set up to fund the production of Polaroid New55 FILM – an instant peel-apart 4x5in film that produces a negative and a positive print.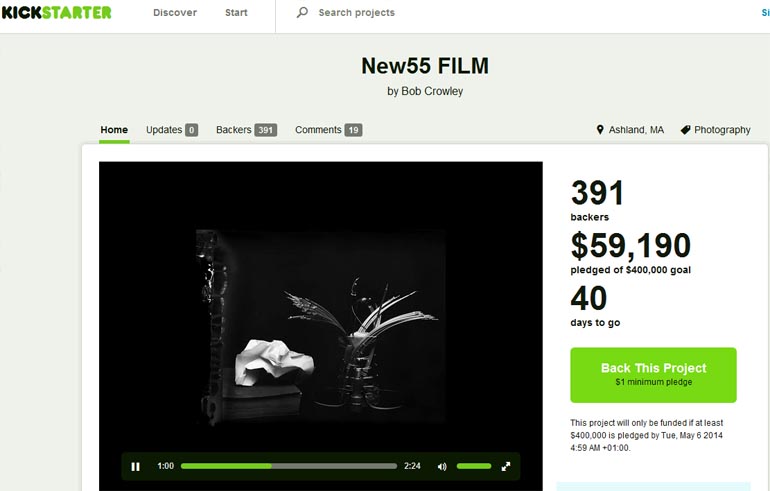 Bob Crowley, innovator, product manufacturer and developer, is the founder who started research on the film three years ago and has now brought the project to Kickstarter for funding. A goal of $400,000 has to be raised between Mar 23 2014 – May 6 2014. At the time of writing, 3 days in with 40 days to go, the project has already raised 15% of the total amount required.
All contributors to the New55 FILM Kickstarter project at the higher reward levels, will receive boxes of New55 FILM "First Edition" (5 sheets per box).