The I'm Back digital back turns your 35mm film camera into a digital camera. It will work with the following cameras:
Nikon F, Nikon F2, Nikon FM, Nikon FE, Nikon S2, Canon F1, Canon A1, Canon AE1, Pentax ME super, Pentax spotomatic, Pentax K1000, Praktica b200, Praktica MTL, Contax II, Contax RTS , Contax G2, Olympus OM1, Olympus OM2, Minolta Dinaxx 7000, Olympus OM10, Yashica JP, Yashica FX3, Leica M, Leica R, Diana F, Diana F mini.
There will also be a universal accessory, that can be adjusted to almost all 35mm cameras.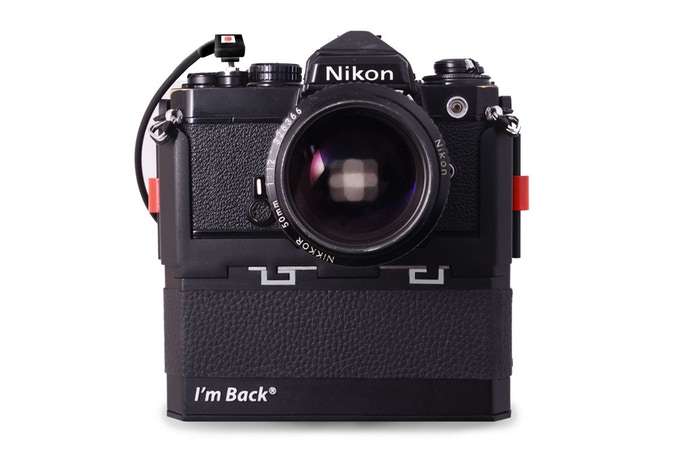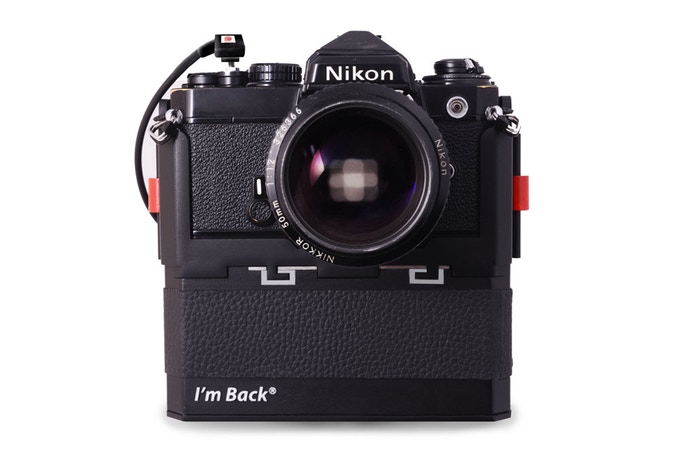 It features a 16mp Panasonic sensor and has a 2in touch screen display. Photos and videos can be transmitted through the WiFi and saved in a smartphone. You can also use the smartphone display as a bigger screen and control the camera through it.
For full details check out the Kickstarter Im Back Pro project page
Many film cameras for sale here. Second-hand 35mm Cameras for sale