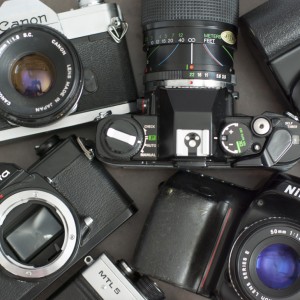 You may have a camera or accessory you want to sell and don't know how much it's worth.
If you've inherited the equipment and don't know what you have in front of you, use Google to search. Look for any identifying features on the item. If it's a camera it will have a make and a model number. These are usually enough to help you track down the item.
When searching Google switch to search by images. This is the quickest way to pinpoint your gear. When you find a photo that looks like your item open and view the web page. look for descriptive words that tie in with what you have. Sometimes there are different versions of the same product. The Vivitar 283 flash, for example, has been made in three different countries. Leica, for example, had many variations of the same camera differentiated by the serial number.
When you find the exact description of your item switch to eBay. Search items for sale using the description you've researched. Then click on Show Only > Completed Listings to get an idea what your item has sold for recently.
Now you're ready to sell see our article of selling tips